Elevating Bathrooms With Style And Functionality
---
As aand Bathroom Vanity Sales Specialist, we are thrilled to announce the launch of Oulang Sanitary Ware's exquisite collection of bathroom cabinets. With their meticulous craftsmanship and commitment to excellence, Oulang's bathroom cabinets are set to redefine luxury and elevate the aesthetics of any bathroom space.
Oulang Sanitary Ware, a renowned manufacturer of high-quality bathroom fixtures, has consistently impressed homeowners with their attention to detail and superior product offerings. The introduction of their latest range of bathroom cabinets further cements their position as an industry leader in creating functional and stylish bathroom solutions.
Key Features of Oulang's Exquisite Bathroom Cabinets:
Timeless Designs: Oulang's bathroom cabinets are crafted with a focus on timeless design aesthetics that seamlessly blend with any bathroom decor style. From sleek and modern to classic and traditional, Oulang offers a wide range of cabinet designs that cater to the diverse tastes and preferences of homeowners.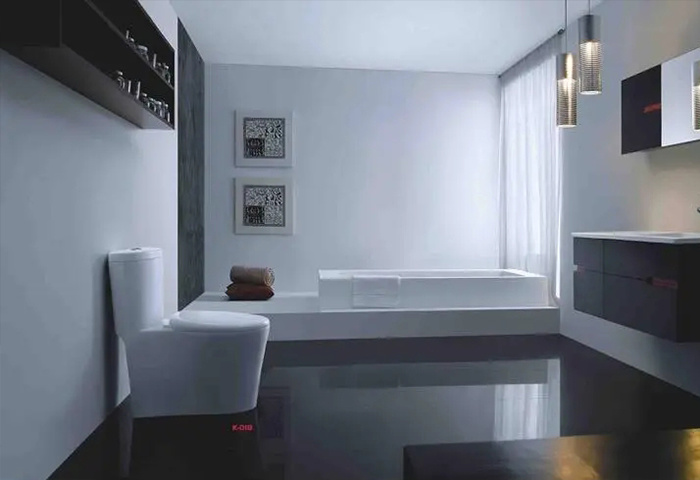 Superior Quality Materials: Each Oulang bathroom cabinet is meticulously constructed using premium materials to ensure durability and longevity. With a selection of solid wood and high-grade engineered wood options, Oulang's cabinets withstand the rigors of daily use while exuding elegance and sophistication.
Functional Storage Solutions: Oulang understands the importance of efficient storage in bathrooms. Their cabinets feature intelligently designed storage solutions such as adjustable shelves, spacious drawers, and hidden compartments. This allows homeowners to organize their toiletries, towels, and other essentials effectively, while maintaining a clutter-free and organized bathroom space.
Customization Options: Oulang offers customization options for their bathroom cabinets, allowing homeowners to create personalized and tailored solutions. From selecting finishes that match existing decor to choosing hardware and accessories that reflect individual style, Oulang ensures each cabinet is uniquely suited to the homeowner's vision.
Innovative Features: Oulang continuously pushes the boundaries of innovation by integrating smart features into their bathroom cabinets. From built-in LED lighting for enhanced ambiance to built-in electrical outlets and USB ports for convenience, Oulang's cabinets offer a harmonious blend of modern technology and functional design.
a respected Bathroom Vanity Sales Specialist, expressed enthusiasm about Oulang's commitment to delivering exceptional bathroom solutions. They noted, "Oulang Sanitary Ware has consistently impressed customers with their dedication to craftsmanship and design excellence. Their new collection of bathroom cabinets perfectly captures the essence of luxury and functionality, offering homeowners a truly remarkable bathroom experience."
Oulang's exquisite range of bathroom cabinets is now available for purchase at select retailers and through their official website. Elevate your bathroom's style and functionality with Oulang Sanitary Ware's remarkable collection.
About Oulang Sanitary Ware:
Oulang Sanitary Ware is a leading manufacturer specializing in high-quality bathroom fixtures. With a focus on superior craftsmanship, innovative design, and customer satisfaction, Oulang has established itself as a trusted brand in the industry, providing discerning homeowners with exceptional bathroom solutions.