Oulang: A Company With Innovative Bathroom Design
---
Introducing Oulang Bathroom Vanity, a company that combines style, efficiency and utility. The company revolutionized the traditional bathroom vanity, emphasizing modern and functional design.
Specifically designed to meet the needs of the modern homeowner, the Oulang Bathroom Vanity promises a simplified bathroom experience that enhances the look and feel of your home.
One of the outstanding features of Oulang Bathroom Vanity is its emphasis on effective storage. Combining form and function, the Oulang Bathroom Vanity offers ample storage options, allowing you to store all your bathroom essentials while keeping your bathroom neat and organized.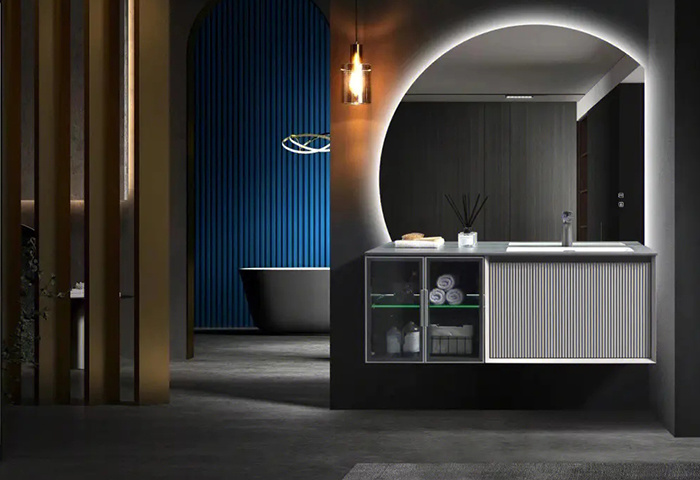 Oulang Bathroom Vanity can be customized to your liking. Whether you prefer a stand-alone product or one with an integrated sink and tap, the Oulang Bathroom Vanity has everything you need to create a stylish and functional bathroom.
Designed to complement any bathroom decor, the Oulang Bathroom Vanity's minimalist design is perfect for those looking to create a bright and airy bathroom space. Available in a variety of finishes, colors and textures, you're sure to find the perfect product for your bathroom.
At Oulang, we are committed to environmentally friendly practices and use environmentally friendly materials in our production. We understand the importance of sustainability and are constantly exploring new ways to reduce our environmental impact.
For homeowners who want to create a modern, user-friendly bathroom space that fits their needs and fits their budget, the Oulang Bathroom Vanity is the perfect solution, allowing you to enjoy an affordable yet stylish modern bathroom experience.
Overall, Oulang Bathroom Vanity is a company that is highly recommended for those looking for a fresh and innovative approach to bathroom design. It promises to enhance the overall look and feel of your bathroom while providing you with a practical storage solution. With a design-centred approach and a dedication to sustainability, Oulang Bathroom Vanity set new standards in modern bathroom design.