2023 New Product Recommendations
---
Oulang Sanitary Ware launched the new Modern Melamine Washbasin Vanity

Oulang Sanitary Ware has been committed to providing consumers with functional, beautiful and practical sanitary products. A few days ago, Ou Lang Sanitary Ware launched a new model, Modern Melamine Washbasin Vanity, which perfectly combines simple Nordic style with practical storage functions, bringing a higher quality experience to the bathroom space.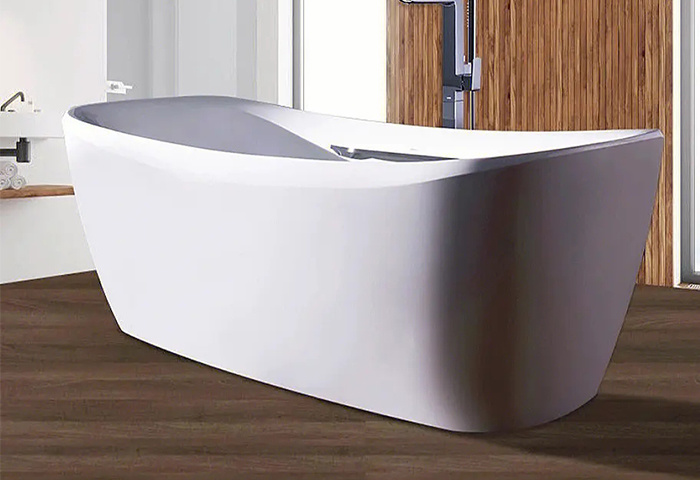 The new Modern Melamine Washbasin Vanity is made of water-resistant and moisture-proof MDF boards, and the surface finish is made of melamine veneer. At the same time, considering the practicality of bathroom storage, the bathroom cabinet has a built-in multi-layer shelf design, which can reasonably separate and store bath towels, toiletries, grooming utensils and other items. Sliding soft-close drawers for less noise and longer life. The top of the cabinet adopts a waterproof design to prevent water from entering the cabinet and ensure the moisture-proof effect of the items in the cabinet.
As a high-end sanitary ware solution provider, Oulang Sanitary Ware has been pursuing the aesthetics, practicability and high quality of products. The newly launched bottom corner Connie bathroom cabinet embodies this design concept. Its debut will definitely bring consumers a new bathroom experience and make life more simple and comfortable.
This product has been updated on Oulang's official website. Consumers are welcome to go to the store for more details.